Hi! I'm Julie Almeda, Founder & President
Welcome

to Jules Creative, LLC.
I'm so glad you're here! In 2017, I left corporate marketing to pursue my passion for helping small businesses grow their brands from the ground up. I specialize in branding and content creation and have a special place in my heart for working with growth-oriented female-owned companies. I hold a Bachelor of Science in Agricultural Communications from the University of Florida and worked in agricultural marketing for several years following graduation. Looking to broaden my horizons, I went on to accept various positions in graphic design, social media, and sales in an array of different industries. I have 18+ years in graphic design and marketing. Aside from my business, I am passionate about being a mother to two incredible kids (and two amazing bonus kids), a wife to a park ranger, a lover of wine and stinky cheese, and a collector of vintage Pyrex, political buttons, and books.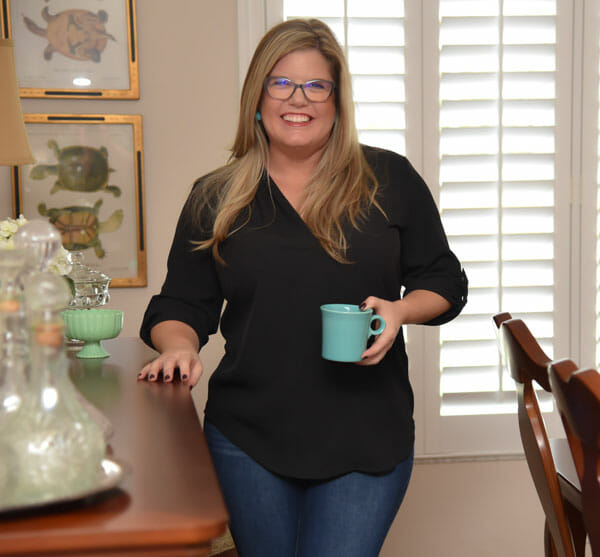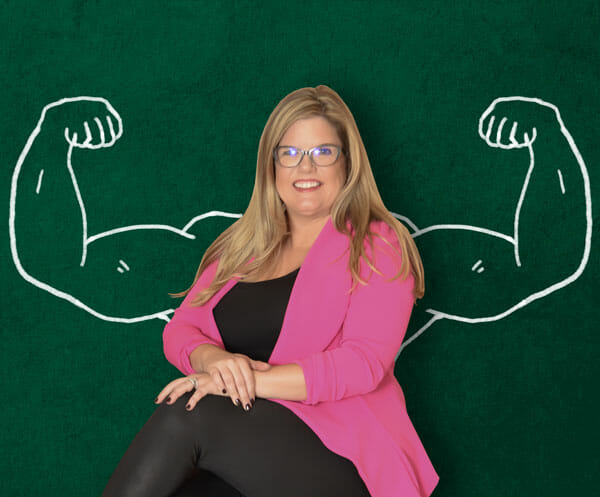 We remain small but

mighty

!
Over the last several years, Jules Creative has grown from a one-woman design shop to a home-grown branding, design, and consulting agency. We strive to provide responsive service, exceptional work, and fair pricing. In 2021, Jules Creative had the privilege to join a handful of other freelancers in Tampa for a 4-week small-group intensive training led by the experienced startup operators of Embarc Collective. We became fluent in "startup speak" to better understand startups' pain points, limitations, urgency, and processes as they scale. Besides tech startups, we've partnered with a wide variety of clients over the years – from doctors to dairies. We can assist with various marketing functions, including design, copywriting, social media management, and more.
pixel precise professionals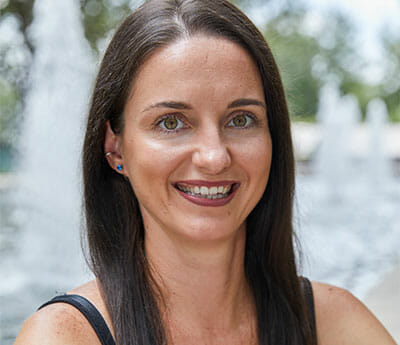 Ciao!
I'm Jenna, I'm incredibly passionate about growing small businesses' online presence. I specialize in Google Business Profile Management (formally known as Google My Business), as well as website auditing. I have found that the impact of a powerful Google Business Profile is a game changer for website traffic, sales and local SEO. 
Your website is the heart and soul of your business, and I provide long term solutions through auditing to maintain a healthy and strong online marketing strategy.
Jenna DiStefano, SMM Expert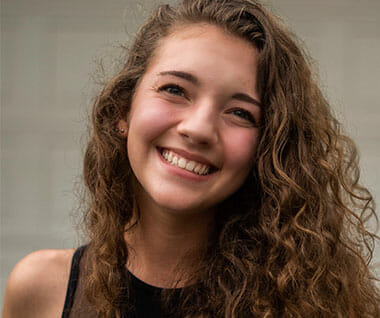 Hola!
I'm Rebekah, a student at SEU studying for my bachelor's degree in Digital Media & Design. I've been working as a graphic designer for the past two years and hope to continue with a career in graphic/web design after graduation. I love being around my friends and family, staying active, or creating something new in my spare time.
Rebekah Peaster, Graphic Designer